I have been asked to post some pictures of the game table I did for the 2008 Little Wars convention in Melbourne. It was for the first official outing of Pax Limpopo (a very neat set of rules for Victorian Wargaming by Greg Hallam, set in one of the funniest 'alternate' visions of the world I have ever had the pleasure to get immersed in). The game was a roaring success and I actually managed to get a game on one of my own tables (a rare occurrence to be sure).
So here are a few shots that I took that day (note, the beautiful little steamboats were courtesy Nic Robson).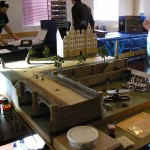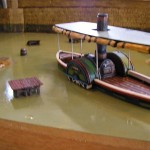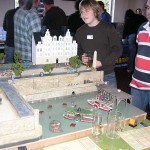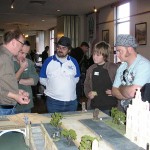 There are a number of additional shots that can be found at Anubis Studios – certainly worth a look as there were some awesome tables there that day (and a very interesting site that is too).